Therapists near Plymouth Meeting PA
Are you looking for experienced therapists near Plymouth Meeting PA? Good News! Conshohocken Counseling Services is less than 3 miles from Plymouth Meeting, PA.  We are glad you have found Conshohocken Counseling Services (CCS) located near Plymouth Meeting, PA 19462.  Our 'best in class' counselors provide comprehensive therapy services for adults, children, teens, couples and families who live in Plymouth Meeting, PA.
Conshohocken Counseling Services offers:
Conshohocken Counseling Services offers strengths-based and trauma-informed therapy practices for all residents in Plymouth Meeting, PA. Our licensed counselors assist individuals and families by working through various life challenges. While our experienced therapists can't change the difficult situations of the past, they can work with you to better understand and then resolve those barriers. By applying complementary, individualized therapy techniques, our team of mental health professionals will unearth long-standing behavior patterns (or negative perceptions) that may be holding you back from experiencing a more meaningful life.
Here are a couple of reasons our Plymouth Meeting PA clients have chosen CCS:
We are both People and Therapists
No stuffy environments here! We provide our Plymouth Meeting PA clients the type of therapy we would want if we were the clients. We are experienced, licensed professionals who create a familiar atmosphere where you will feel comfortable and safe discussing the challenges in your life. We want you to be able to relax and "settle-in" so that we can concentrate on authentic, life-changing therapy.  Read More about CCS Services.
Therapists near Plymouth Meeting PA
Conshohocken Counseling Services is less than 3 miles from Plymouth Meeting, PA.  We are a quick drive on Germantown Pike to Butler Pike to Fayette Street.  You can access our offices at the Forrest Street Entrance.
Teamwork
Collaborating since 2005, our team of therapists have worked together well before CCS was established. With this much time together, our therapists are uniquely aligned with the same vision: provide cutting-edge therapy customized for each individual or couple regardless of age.
Seasoned Counselors
Therapy practices come and go but CCS remains! Established in 2012, CCS is currently the longest-operating, private practice of therapists embedded in the Conshohocken area.  Read more about CCS Counselors.
Get to know your CCS Counselor in-person FIRST
Face-to-face NOT just over the phone. Yes, we know that is costly to us but we want YOU to feel comfortable with us before you pay. Therefore we offer a FREE in-person, 30-minute consultation so you can get to know any of the therapists at CCS.  Schedule your Free, In-person, 30-minute Consultation Today.
Robust Network within the Mental Health Community
CCS has built an impressive network within the mental health community of Philadelphia and Montgomery counties in PA. CCS is the "recommendation of choice" by many top community mental health centers, schools, life coaches, and psychiatrists located near Conshohocken, PA.
Customized Therapy and Methodology
We have always wanted to do therapy the way that we believe it should be done; our team of therapists pull from a vast library of therapy modalities to offer a customized progression of therapy individualized to meet your specific needs.
Therapists near Plymouth Meeting PA.  Next Step!
Our licensed, professional counselors are equipped to provide therapy for all ages from Plymouth Meeting PA.  Whether you are looking for individual therapy, couples counseling, child therapy, or marriage counseling; not only are you in the right place but hope is on the end of this difficulty.
Hope awaits!  Contact us at:
Treatment Specializations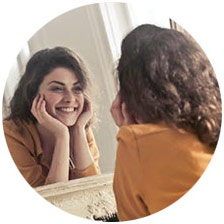 Trauma / Trauma Focused-CBT
Play Therapy & Social Skills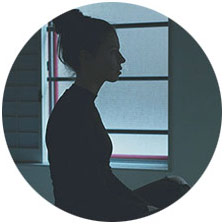 Grief & Loss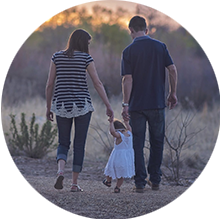 Parenting Skills
Also, CCS counselors have provided focused counseling involving:
Cognitive Behavioral Therapy
Communication Skills
Emotional Regulation Counseling
Pre & Postnatal Therapy
Emotionally Focused Therapy (EFT) for Couples Therapy
Mindfulness
Mind-Body Connection Therapy
Mood Disorders
Parenting Skills
and more ... just ask!
The new you will feel empowered, confident, connected, and on a positive path towards growth.